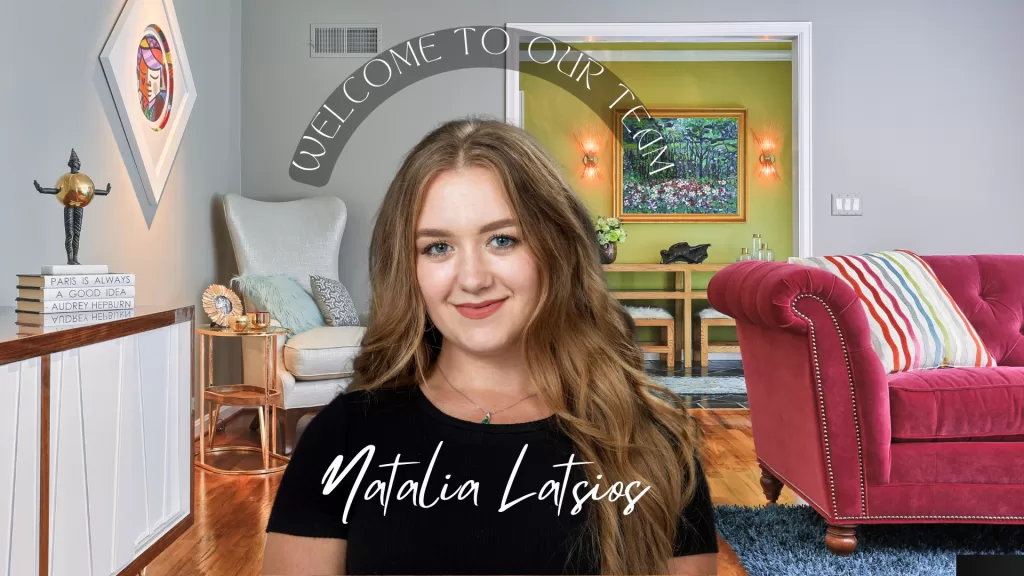 We are thrilled to introduce the latest addition to our dynamic team, Natalia Latsios, a seasoned professional with a rich background in real estate and a passion for nurturing thriving client relationships. With over 7 years of experience as a successful real estate agent in Lancaster, and 15 years in entrepreneurship, Natalia brings a wealth of knowledge and expertise that will undoubtedly propel our business to new heights. As she steps into her role as our Business Development and Marketing strategist, we're excited to witness the transformation she'll orchestrate in our quest to create an extraordinary clientele experience.
A Proven Journey in Real Estate Excellence
Natalia's journey in the world of real estate began over 7 years ago, where she rapidly carved a niche for herself in the competitive Lancaster market. Her unwavering dedication, impeccable negotiation skills, and profound understanding of the industry allowed her to not only survive but thrive. Over the years, she honed her abilities to create seamless transactions, foster client trust, and consistently deliver results that exceeded expectations. Her track record speaks volumes about her commitment to excellence and the exceptional caliber she brings to the table.
Igniting Business Growth Through Client-Centric Strategies
As our new Business Development and Marketing strategist, Natalia is set to blaze a trail by creating client-centric strategies that define industry standards. Armed with her wealth of business insights, Natalia will work relentlessly to expand our business horizons and cultivate a clientele that resonates with our core values. Her innovative thinking, paired with her tried-and-true methods, promises to usher in a new era of growth and prosperity for our organization.
A Globetrotter with a Love for Nature
Beyond her remarkable professional achievements, Natalia's personal passions add vibrant dimensions to her character. Having traveled to an impressive 26 countries, she brings a global perspective that enriches her interactions and creative approach. Her love for nature is palpable, as she finds solace in spending time outdoors and embracing the beauty of the world around her. A proud owner of a charming white cat named Oliver, Natalia's compassionate nature extends not only to her work but to her beloved feline friend as well.
In Natalia, we've found more than just a colleague – we've found a visionary strategist, a seasoned professional, and a kindred spirit who resonates with our mission. Her journey from a successful real estate agent in Lancaster to becoming our Business Development and Marketing strategist is a testament to her ceaseless drive and the values that underpin her approach. With Natalia on board, we are embarking on an exciting chapter filled with innovation, growth, and the unwavering commitment to creating an exceptional clientele experience.
Please join us in extending a warm welcome to Natalia Latsios – a true catalyst for transformation and progress.