The dinner party is an endangered social gathering. Hosting a dinner party was once a standard form of entertaining friends and families. Unfortunately, there are less and less people hosting. I applaud the few wonderful souls who do entertain small intimate groups with delicious home cooked meals. Those invited should know that a private home dinner party invitation is a coveted one.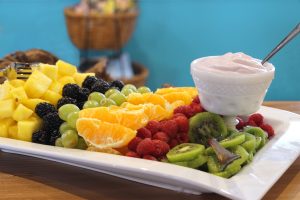 Why the decline? Part of it has to do with the number of food-related images we see on social media and websites. Those artfully crafted meals can create a feeling of anxiety in many home chefs. Pictures of dining room settings and beautiful tables can bring up feelings that they just do not make the grade.  Most adults have full-time careers, and keep up with children and grandchildren's schedules. With all of this going on, preparing a meal can seem out of reach.
In addition to seeing so many amazing meals and being busy, there are so many excellent restaurants in this area, it can just seem easier to make a reservation!  If you belong to one of the clubs like the Hamilton Club, you have your own semi-private mansion and they will orchestrate everything for you including preparing a special menu, wine paring and decorations. All you need to do is provide a guest list of interesting people so you have lively conversation and comraderie.
What is most interesting to me as an Interior Designer is that a recent industry study shows that many (56 percent) avoid a home party because they felt their home needs to be updated or remodeled. In the long run, this may be less costly than homeowners think as an update adds both emotional support and monetary value to your home.
Increasingly, home gatherings seem outmoded, squeezed out by overcrowded schedules, restaurant cultism, and insecurity. But life is cyclical. The idea of cooking for others is not something that is going to die. You just may get an invitation to a friend's lovely reimagined or remodeled home soon, and it is sure to be special.