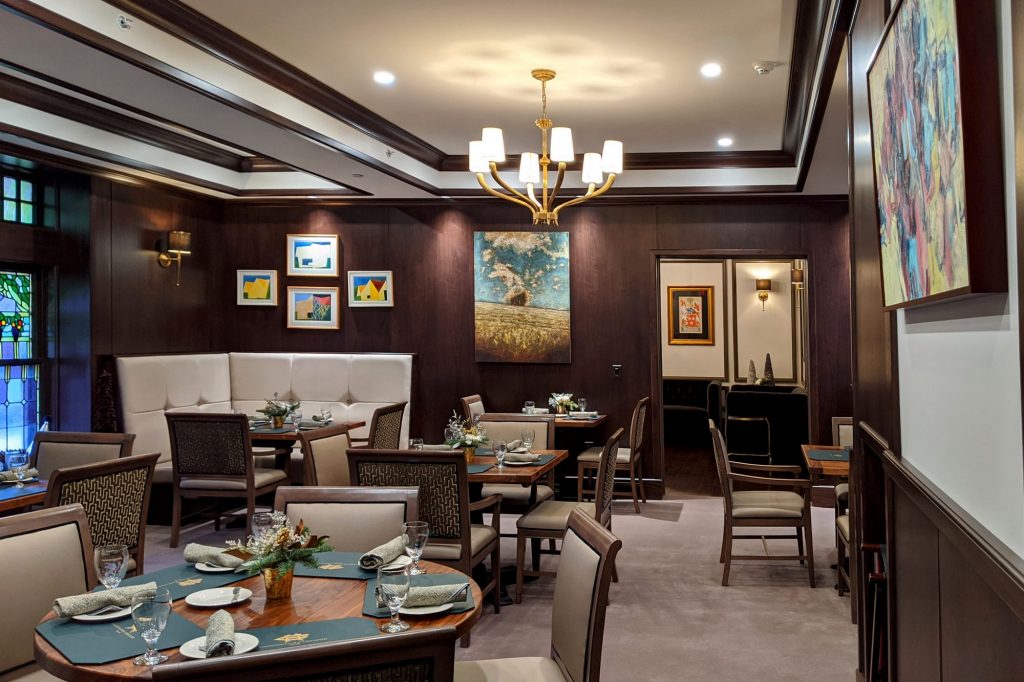 Private country club owners and operators throughout Philadelphia and Eastern Pennsylvania are in a unique position. When commissioning interior design updates, a balance must be established between honoring the club's timeless history and satisfying the contemporary needs of today's members.
At Henrietta Heisler Interiors, we recognize that projects such as these require a thoughtful approach. From the initial phone call to design execution, we work with you to develop a deep understanding of your clubhouse's culture and functional needs, as well as the overall aesthetic your valued members have come to expect for their investment.
Creating the Ideal Atmosphere for Your Clubhouse
Not only do club members have high expectations for provided amenities, quality of products, and level of service, but the atmosphere as a whole. For many, the club is multifaceted. Not only does it serve as a place to network, attend meetings, and host gatherings for business and life events alike, but it's also a place to share meals with friends and spend quality time with family.
Guests expect to walk through the doors and be greeted with a level of luxury and comfort that speaks to a certain lifestyle. To achieve this, private clubhouse design requires the adaptability, professionalism, and sophisticated style of a seasoned interior design firm.
Choosing the Right Team of Interior Designers
For the last 20-plus years, the interior design team at Henrietta Heisler Interiors has maintained a dedicated client base throughout Eastern Pennsylvania, as well as parts of Delaware and Maryland. We take great pride in customer satisfaction and the fact that many of our clients are lifelong patrons who continually return for multiple projects. We not only credit this to our exceptional knowledge of interior design, but the personal connections we are able to form as a boutique interior design firm.
We take the necessary time to personalize designs with each of our clients. As renovations commence, we'll utilize our extensive library of resources and great vendor relationships to provide you with a truly customized approach to the design of your country club. Throughout the duration of this venture, you can be assured that our focus will remain dedicated to your needs, budget, and timeline.
We work hard to remain current and often ahead of market trends across all design styles and take the utmost care and consideration to ensure the best overall experience for our customers.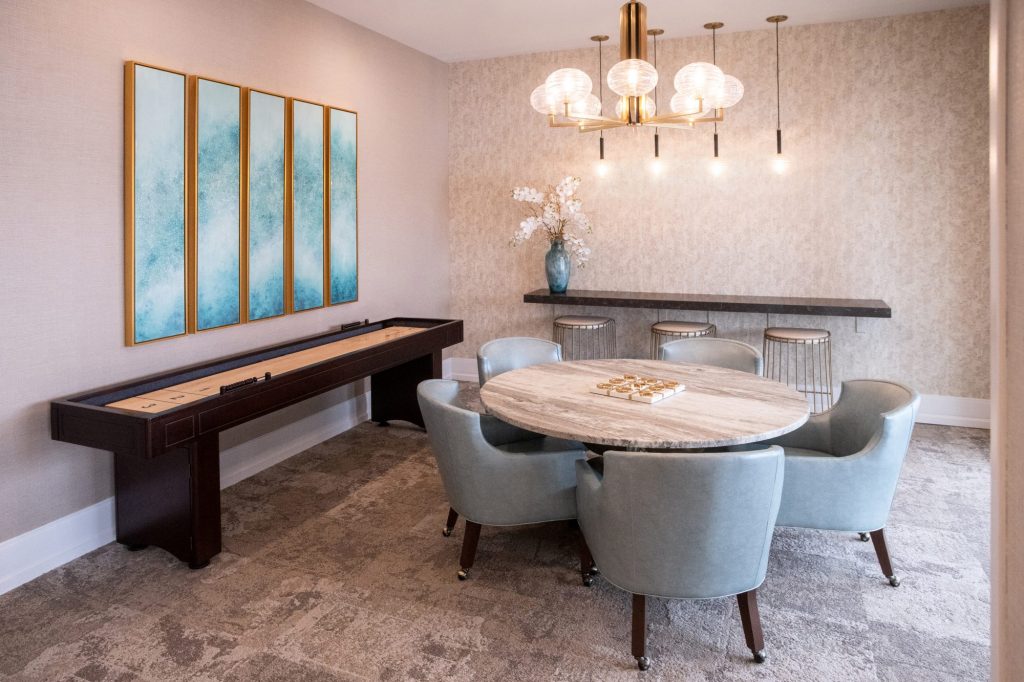 Our country club interior design services extend to a myriad of spaces, including:
Clubhouse Restaurants and Bar Areas
Ballroom and Reception Facilities
Meeting Spaces
Clubhouse Remodeling
Golf and Tennis Pro Shops
Men's and Women's Locker Rooms
Lounge Areas
Clubhouse Lobbies
We understand the necessity to attract new members, as well as the critical role member satisfaction plays in the economic viability of your private country club. Much of that comes down to creating a space that truly impresses. Schedule an initial consultation and allow us to explore how our interior design efforts can bridge the gap between honoring your club's heritage and providing the modern and lively atmosphere that current club members come to expect.
We happily extend our services to those throughout the country, in addition to the local regions of Philadelphia, Lancaster, Chadds Ford, West Chester, Reading, Camp Hill, York and Harrisburg, PA, as well as areas of Delaware and Maryland.