Turning a dull kitchen into a sun-soaked place to gather.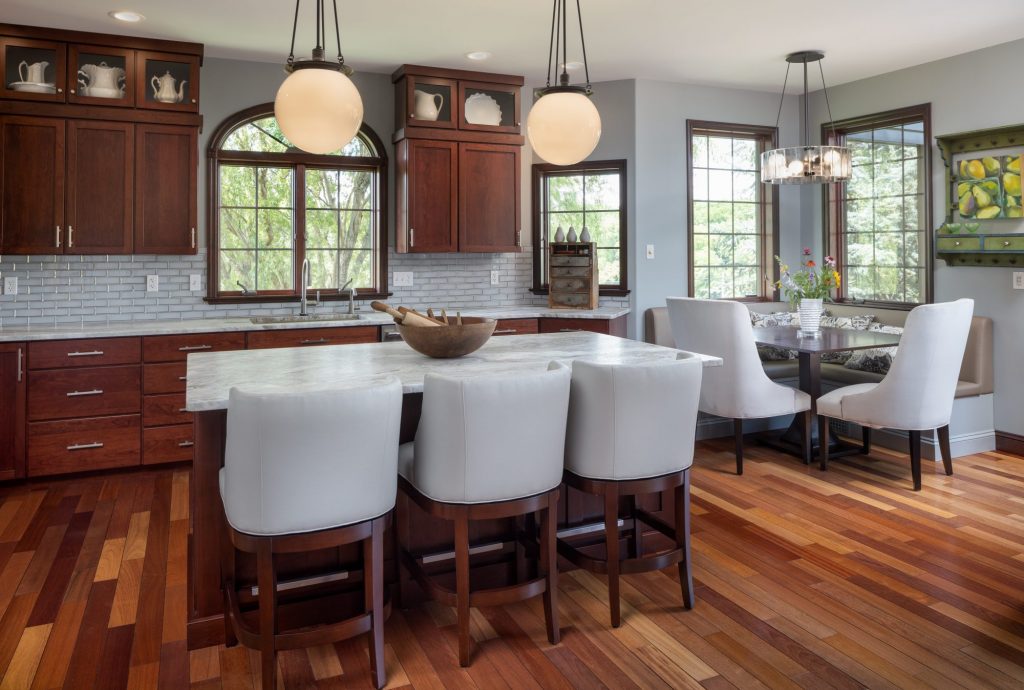 Kitchen renovation demands a professional.
There are a few rooms in the home that demand a professional's expertise and the kitchen, being the heart of the home, is one of them. By hiring an interior design professional, one with reliable customer testimonies and reputable vendor relationships, you can not only build your dream kitchen but enjoy the process along the way. All while knowing the results will meet your highest level of satisfaction.
The client brief: To transform a dark, unproductive kitchen into a beautiful place to gather.
Our clients moved into their recently purchased home and subsequently needed a kitchen refresh. The original kitchen had dark details and was dimly-lit. The space desperately needed a new system for organization, it needed a lighter color palette, and some strategic adjustments to elevate the energy.
By keeping the original floorplan for this renovation, we worked with proportion and color to achieve the end results. We replaced a desk and unproductive pantry storage with floor to ceiling custom cabinets which gave the room vertical appeal. Integrated storage was incorporated for small appliances, dry goods, and the wet bar to provide ample free counter space.
Glass display shelves were added above preexisting cabinets which aid in drawing the eye upwards. We choose a lighter color palette and paired it with natural textures to balance the different components. The light fixtures were replaced, and their positions were adjusted to brighten and energize the space.
The results are not only stunning, but they are exactly what our client wanted.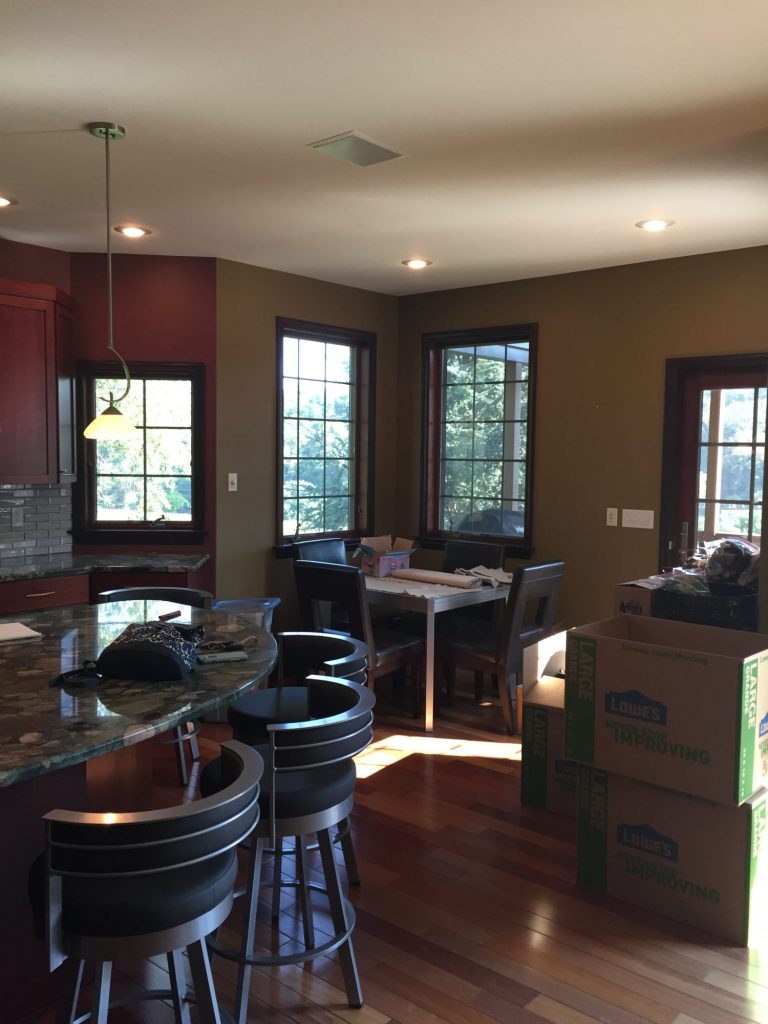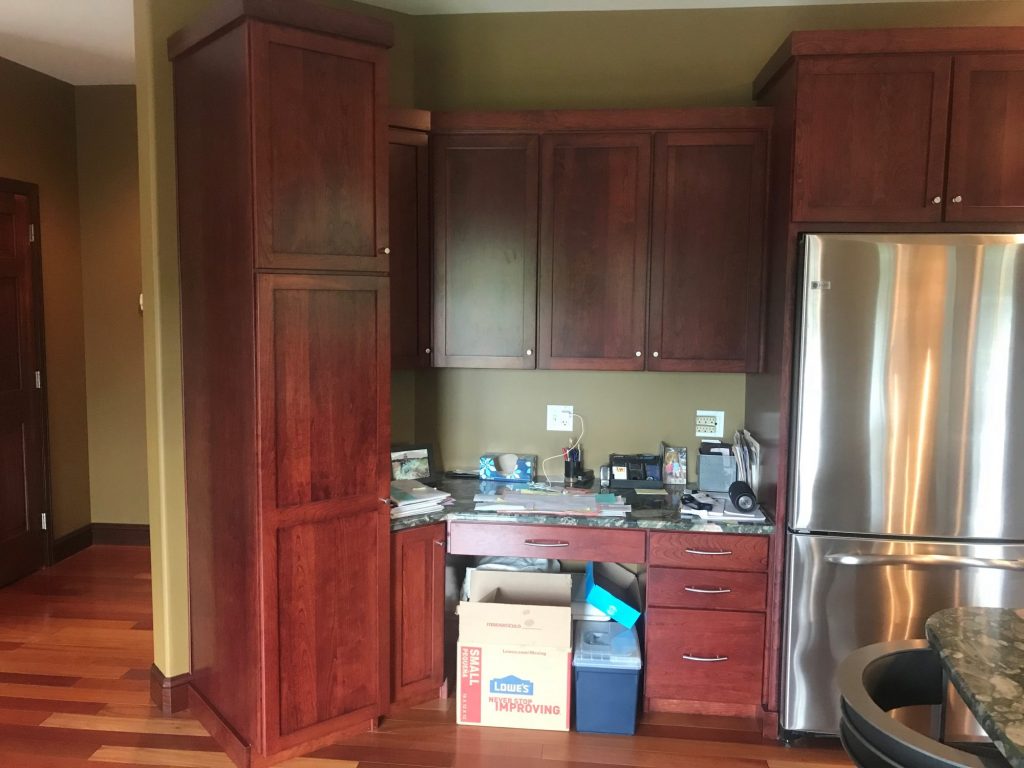 For over 20 years we have been renovating kitchens in eastern Pennsylvania and throughout Delaware and Maryland. We understand the profound impact the right interior design plan can have on a home and the people who live in it. We specialize in space planning as well as color consultation and furniture selection.
Contact us at any time.