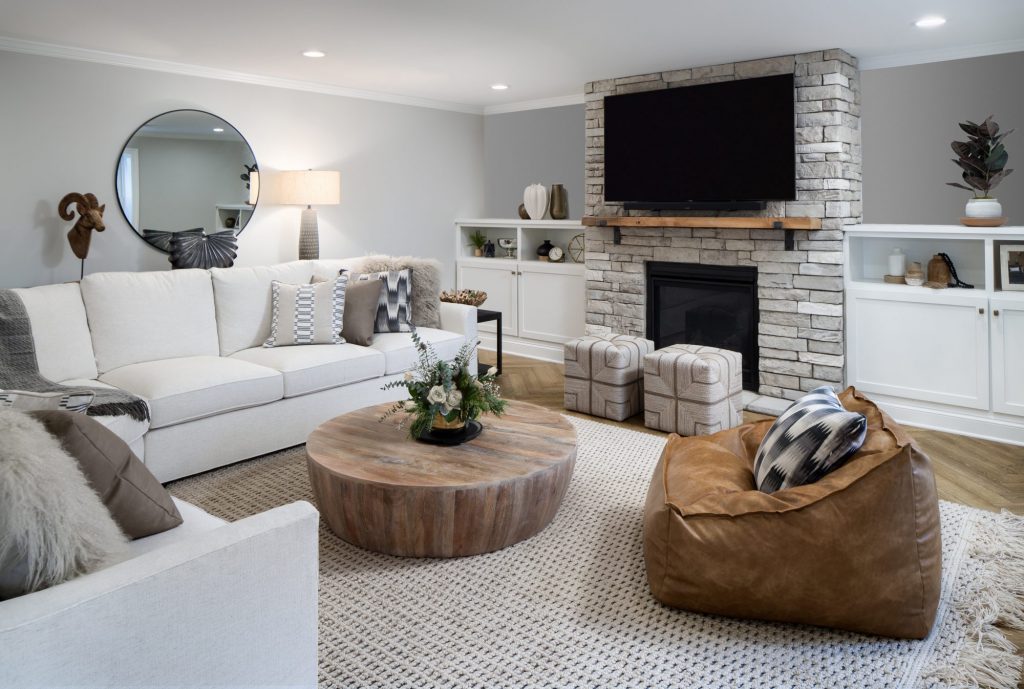 We are sharing our Interior Design know-how tactics to increase the brightness of a room with little to no natural lighting.
Interior Designer Jena Murphy from the HHII team is shedding light on the best ways to brighten up a dimly lit room.
1. What are some different lighting options you consider when designing for a space with low light?
Ambient lighting is usually the first layer. It provides an overall soft light to a room and is a great replacement for natural light.
Recessed lighting, strategically placed, is ideal for basements with low ceiling height as they will not get in the way.
Task lighting like floor or table lamps and accent lighting like wall sconces are both necessary additions in a well-lit, balanced space.
If you have the ceiling height, decorative lights such as chandeliers and pendants are great for making a statement.
The temperature of the light bulbs you choose will have a big impact on the way your space appears. Where you place them is equally as important.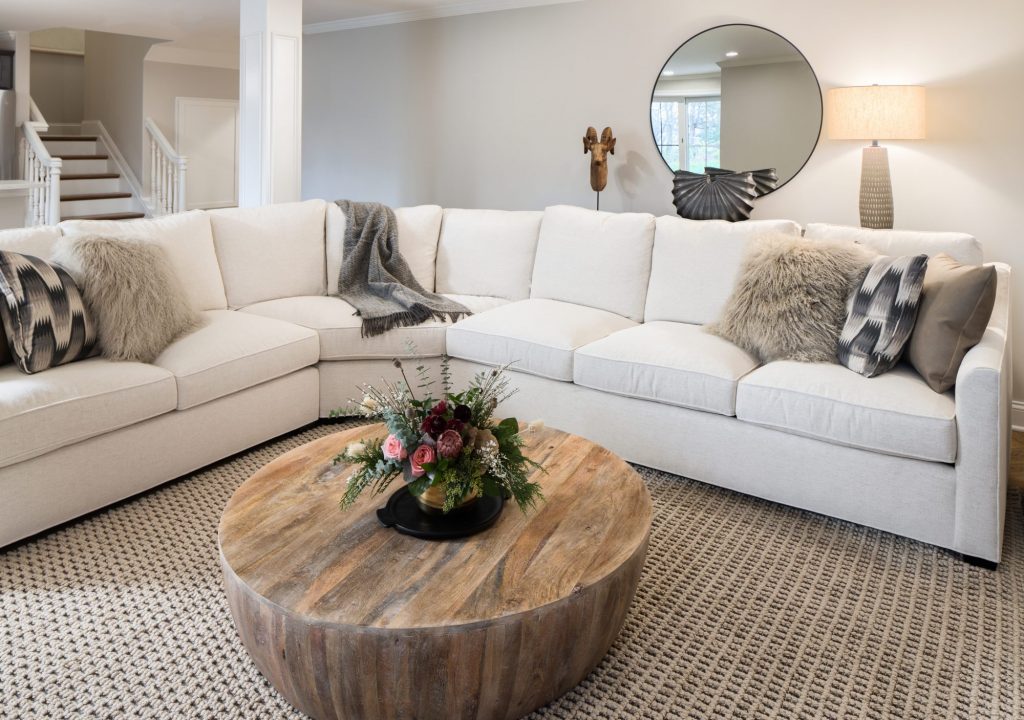 2. What are your go-to tactics to increase the brightness of a space with little to no natural lighting?
Using a lighter toned color palette will have an impact on the brightness of the space. Lighter fabrics, rugs, as well as lighter wood tones can all help brighten up a space.
As a "rule of thumb" you should try and incorporate at least eight different light sources into a space. Working with natural lighting is best but utilizing overhead lights, floor lamps, end table lamps, wall sconces and accent lighting, as well as a fireplaces and even candles can all add dimension to a room.
It's important for you to understand what the space will be used for and how often it will be used. By utilizing the above tactics you can turn a dark, low-lit basement into a beautiful extension of your home.