I am often asked: What colors are "in" right now? There are a variety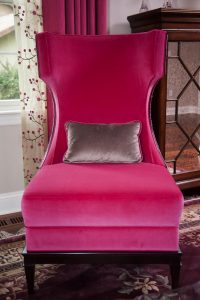 of areas where color trends show up. I'm sure you've recently observed stores, ads and magazines filled with clothing, home furniture and accessories softened by an ethereal dusty pink. Charcoal gray walls paired with a dusty rose sofa can be stunning. When looking around you may notice that pink is becoming more of a diverse color, with men wearing pink shirts, ties, pants and suits, it's not just a feminine color anymore. Is pink's current popularity related to Pantone's choice of Rose Quartz, a soft pink, in 2016? Could it be a gender revolution, or what pink represents that is causing it to gain popularity? Pink is not just for girls anymore in clothing or interiors. Pink is for everyone and it's getting a lot of press in all of its many forms.
Pink is a universal color representing care and compassion, for oneself and others. It stands for unconditional love and understanding, both the giving and receiving of care and passion. A blend of red and white, pink contains the need for action, power and activity of red, with the purity, frankness, and insight offered by white. The deeper the pink, the more passion and energy it exhibits.
Combining pink with other dark shades such as dark blue, green, black or gray adds strength and sophistication to a color scheme. That is what we are seeing trending today.
Types of pinks and their meanings: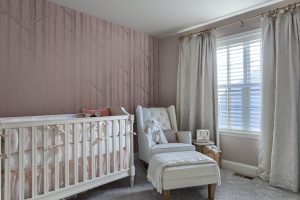 Blush:  Very pale pink with sensual connotations. It is non-threatening and passive.
Rose Pink: The pink of universal love and unity. Angelic and intuitive.
Salmon Pink: A touch of orange added to a medium toned pink. Encourages playfulness, not committed.
Orchid: Lavender-pink. Related to the unconventional.
Magenta: Represents the creation of harmony and balance in every aspect of life: physical, mental, emotional and spiritual.
Fuchsia: Deep pink with some blue, fuchsia inspires confidence, gives assurance and expresses responsible, controlled, nurturing love.
Hot Pink: Inspires a passionate, playful and sensual love. Exudes warmth, happiness and a love of life.
Now that you know more about what pink evokes, will you want to bring this gentle and powerful color into your space as furniture, a wall or ceiling color, or maybe just an accessory?