We have all felt that we could use a little more space. If you've already cleared out your clutter, and you're still feeling cramped, it may be time to redesign, to create a look and feel that is more expansive without moving walls.
One of the ways to make a room feel larger is to draw the eye up. Accent ceilings have been making a comeback, but have been around forever. Think of the Sistine Chapel! Try an interesting color, wallpaper, large patterns or a beautiful faux finish. I like to add architectural ceiling details as well.
A monochromatic scheme using different shades of the same color can unify elements in the room, making it appear larger. A striking accent wall or a diagonal floor pattern also create the illusion of more space.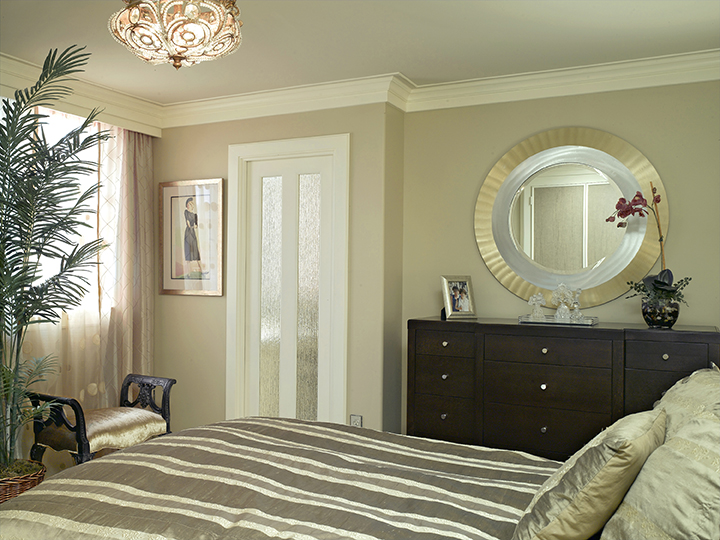 To provide as much natural light as possible, leave windows uncovered, select light or sheer window coverings, or drapes that are the same color as the walls. Place mirrors across from windows to reflect light – create a statement wall with multiple mirrors, or make a huge impact with mirrored accent walls, or even the ceiling, depending on the size of the room. Even artificial ceiling lights and lamps help make space feel larger. Keep color temperatures the same for a unified look.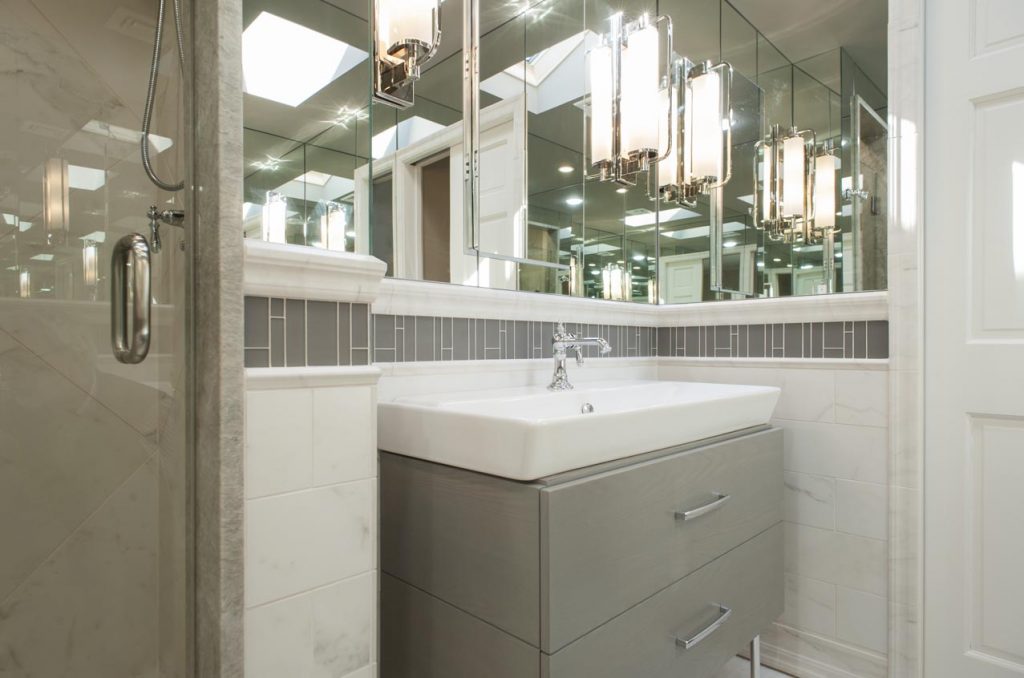 Add one large statement piece to anchor the room. Be sure that large pieces are not obstructing walkways, place tall items against walls, and create a furniture plan that allows you to see more of the floor. Another strategy to create a more open feel is to place furniture at an angle, or float a sofa in the middle of a room with a console table behind it. Furniture with exposed legs makes spaces feel lighter and more open. Remember that decorative storage and multi-functional furniture, like ottomans, are great choices to de-clutter a room.
With room layout changes, color, furniture selections, and maximizing light you can make a small space feel comfortable, not cramped.