Our Team has over 20 years of experience
working with commercial clients on projects of various sizes.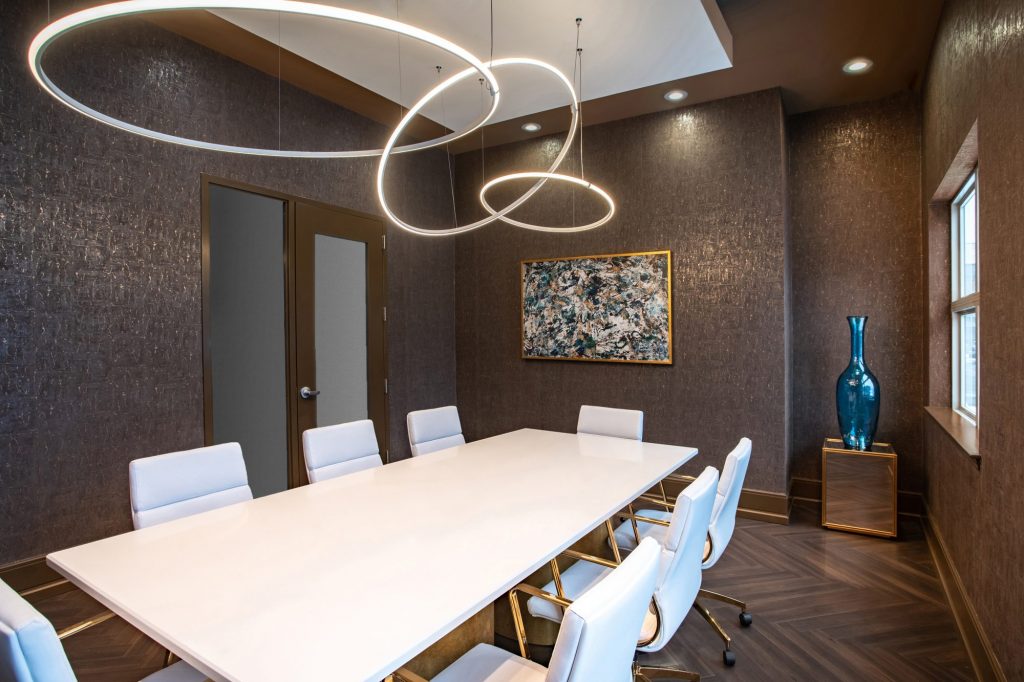 With over 20 years of commercial design and office space planning experience, Henrietta Heisler Interiors Inc. is proud to help businesses in Philadelphia and surrounding areas with comprehensive professional services. No matter the size of your commercial space, our full-service team of experts can help with all of the remodeling and design choices to fit your desired look, feel, and functionality.
Work Never Looked This Good.
Henrietta Heisler Interiors Inc. is a full-service commercial and residential interior design firm. Collaborating with you every step of the way, we take the time to understand your business goals so that we can provide a creative design solution that will reflect your unique mission.
To support your company's culture, improve employee productivity, or attract and impress new clients, our commercial interior design and space planning specialists are at your service. We can help with all of your design needs, including space planning, color consultation, finish and furniture selection, custom millwork, reception desk design, and other custom furniture or installation pieces as needed.
Whether you are a startup looking to attract the best in the industry or have been in the business as long as our company, attention to detail is everything in commercial interior design. With a completely custom solution every time, we are here to help you hone your specific dreams and turn them into a reality.
"Design has the power to be transformative"
Commercial Interior Design & Office Space Planning in Philadelphia
Helping residential and commercial clients throughout Eastern Pennsylvania, Henrietta Heisler Interiors serves customers in Philadelphia, Lancaster, Chadds Ford, West Chester, Reading, Camp Hill, and Harrisburg as well as homeowners and businesses in Delaware and Maryland.
For more information on our commercial interior design and office planning services near Philadelphia, please do hesitate to reach out to Henrietta Heisler Interiors at 717-295-0324 or info@hhinteriorsinc.co. Begin loving where you work tomorrow by contacting us today!
We look forward to working with you!