Henrietta Heisler Interiors Inc.
Designed by Nichol Hollinger for Henrietta Heisler Interiors Inc.
Photographed by Justin Tearney.
THE LINCOLN CENTER (TLC)
is a social enterprise company serving the Greater Philadelphia Area. Founded in 1970 by a behavioral health hospital, TLC is an entrepreneurial nonprofit providing innovative education, coaching, and counseling services to individuals and families, as well as grant writing and management services for school districts and universities. – Via TLC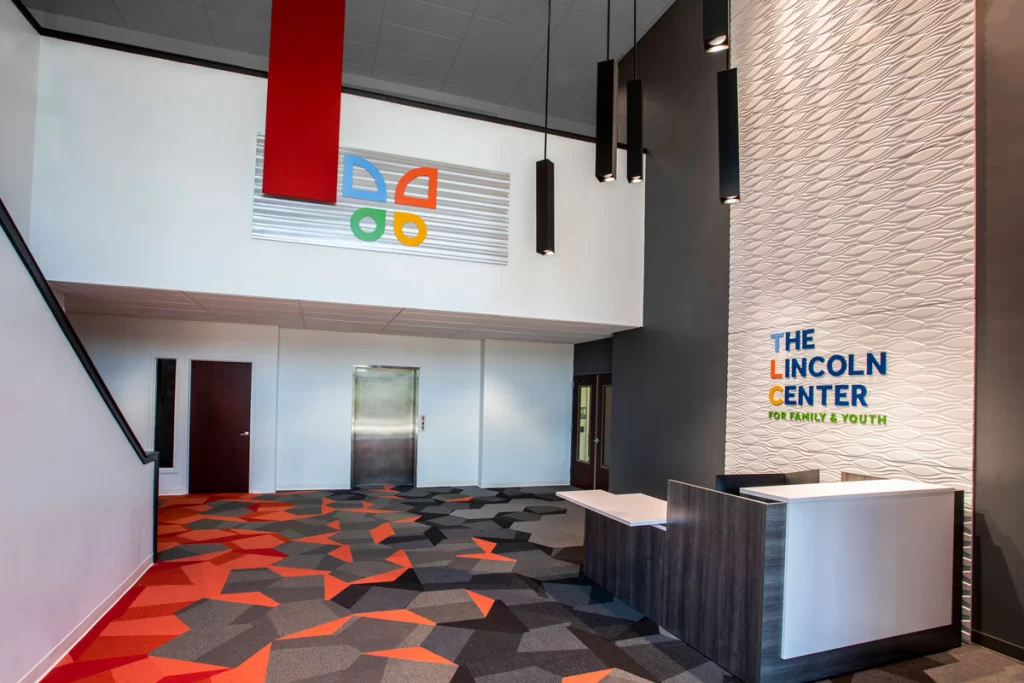 Our Objective
Our objective was to create a productive, fun, and creative environment for staff, students, and guests of The Lincoln Center.
Our goal for this project was to design the interiors of The Lincoln Center's newly purchased building. By highlighting the brand's identity and implementing cutting edge functionality we created a fun and innovative place to work and educate.
The Project Narrative
The main entrance to the administrative office is a showstopper. By working with the Lincoln Center's brand colors and visuals, the main entrance Introduces visitors to the identity of TLC. We utilized color on the floor and walls to create way finding through the building. We worked creatively to stay within the confined budget, repurposing existing furniture from their previous space and bringing in modern pieces where necessary. Through purposeful design choices we delivered economical results that were practical, functional, and exciting.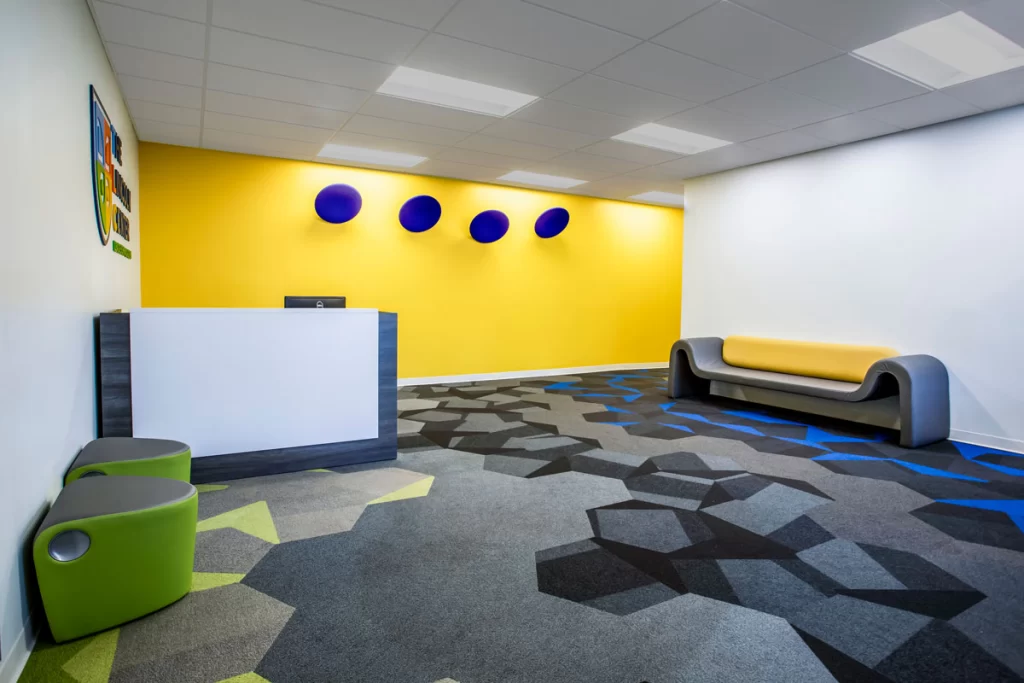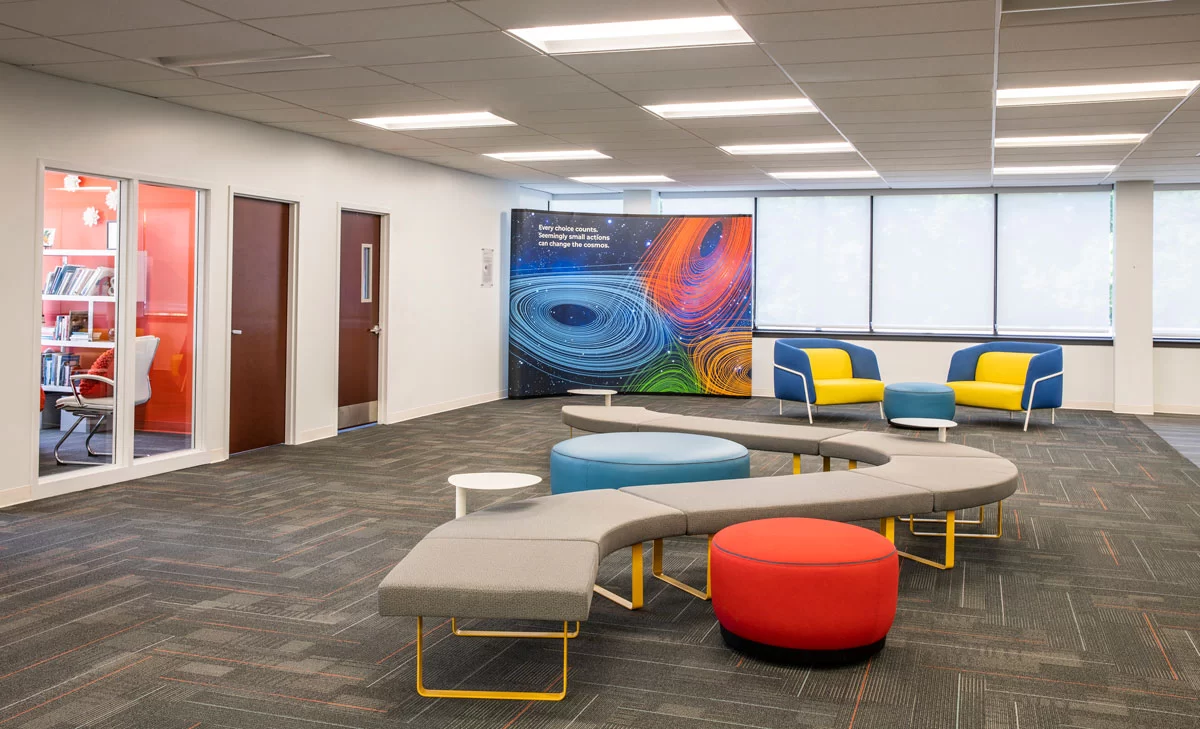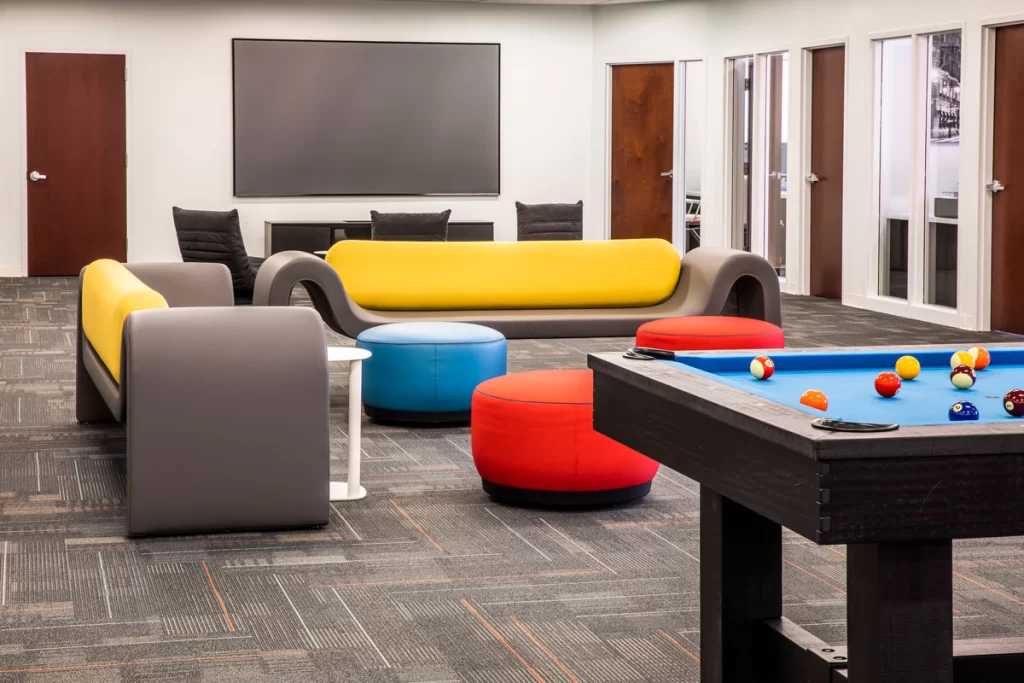 A Meaningful Testimonial
"We contracted with HH Interiors for [The Lincoln Center]. Henrietta and her team worked with our architect and general contractor to design and implement the optimal functional use of our learning, therapeutic, and administrative spaces. They also ensured the aesthetics were colorful and innovative to create an environment that was personally inviting, intellectually stimulating, and fun and colorful. They provided a professional and personalized approach to our project and worked very closely with us each step of the way. We are very pleased with the final result – a space that fosters creativity and productivity for staff, provides an academic and therapeutic environment where clients can learn and heal, and promotes a sense of purpose and meaning for our partners, stakeholders, and donors."

GT Freeman – Senior Leader, The Lincoln Center